My new book NO GIRLS ALLOWED is just about ready to launch. It is a good book by an outstanding publisher. Tyndale House has been great to work with and I am more than happy with the final result. We are looking to get the word out about the book, so if you or someone you know is connected to a magazine, radio station, podcast, TV show, newspaper, blog or other way to get t...
Read Full Post »
By Dr. Jayce O'Neal
7-9-2010
Independence. It is the basis that every American principle is based on. We have the freedom to make decisions on our own. We are free to choose our church, our jobs, and our friends. However, if you look at the landscape of relational America one can begin to see that it is not always healthy independence that people are exercising, but ...
Read Full Post »
By Jayce O'Neal
7-8-2010
God based his kingdom on love. Therefore, the church should be grounded in love as well as should each of our personal lives and relationships. However, many people do not display fruits of love, but rather deep seeded actions entrenched in enmeshment. What is enmeshment?
Enmeshment refers to a condition where two or more peopl...
Read Full Post »
I had never met a blue person until yesterday. Yesterday a blue person punched me in the face. Now I know that all blue people are mean and violent and do not like me.
I had never met a group of Allitigersorus' until yesterday. Yesterday a group of Allitigersorus' gave me money for food when they saw I was hungry. Now I know that all Allitigersorus' are kind ...
Read Full Post »
Check out Jayce's story:
http://tinyurl.com/jayceoncover
If you or ...
Read Full Post »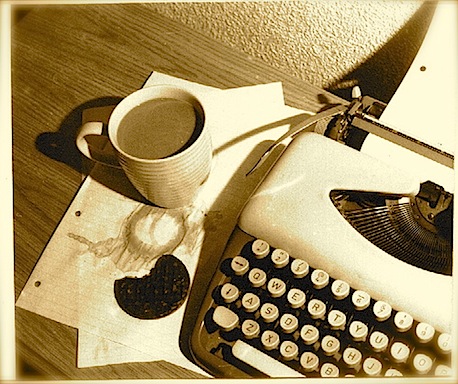 I have been busy editing my current book with Tyndale Publishing. This book is due to be out this Fall. I am pretty much done with all of the edits, so I look forward to seeing the front cover and inside layouts soon. But there is more news...

Good news! I just signed a new contract for a NEW book. This book will likely be out b...
Read Full Post »
Other than the HOT weather life is going well. It should NEVER be over 100 degrees when it is fall. I don?t care what anyone says. When autumn comes it should be cool and the leaves should change color.
Here are some updates:
Erica & I
Life has been busy the past month. Erica and I are doing great. She just celebra...
Read Full Post »
"(Crazy Circus World) actually exceeded my very high expectations! It reminds me of the ideas behind the Narnia books, or Maurice Sendak's 'Where the Wild Things Are.' Truly it is a masterpiece, a chef d'oeuvre which has opened up new possibilities..."
-Catherine, Goodreads.com
"Crazy Circus World is so amazing! My boys ...
Read Full Post »